The difference between marbling water transfer technology processing and baking varnish?
Author: Site Editor Publish Time: 2021-05-08 Origin: Site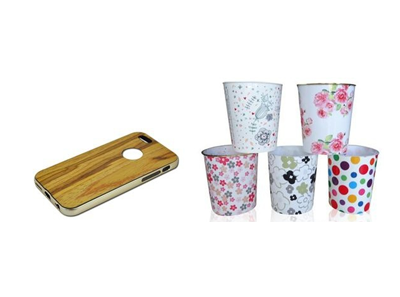 What is the difference between marbling water transfer printing technology and baking varnish? I believe that many business friends who have used marbling water transfer processing technology know that this is an emerging printing technology in China, and it is a printing technology that is deeply trusted and sought after by many enterprises and merchants in China. But for What is the difference between this Dongguan water transfer processing technology and baking varnish? Let's take a closer look.

The special film and special environmentally friendly ink made of nanomaterials for water transfer printing can realize the printing of images on any solid medium. Its big technical advantage is that it does not require special equipment, is not limited by the medium, does not require special consumables, and does not require high temperature. Heating, as long as you have image input tools, drawing tools, image output tools, plus water transfer ink, water transfer film, you can print any image on any solid object, any curved surface, and the image is bright in color. Absolute photo quality.
Among the baking varnishes, piano baking varnish is expensive and good, and has a high decorative effect. The surface is hard, wear-resistant, bright, plump, and good in adhesion. But in terms of cost and price, the piano paint is relatively high.
It is precisely because the water transfer printing technology can meet the customer's requirements for product surface decoration, so that this printing technology is widely used in the domestic industry to add value to products, and it can make the products through the Ningbo Saintking water transfer printing processing technology, completely Different visual effects are also widely used in glass, ceramics, cloth, metal, wood and other products. It is a good and different new printing technology.