The role of the core of the corporate culture of the water transfer film
Author: Site Editor Publish Time: 2021-05-08 Origin: Site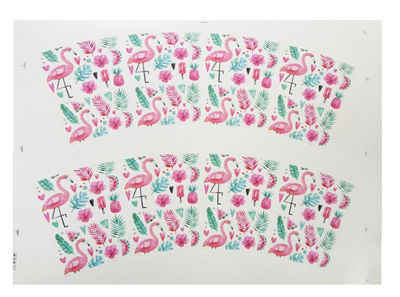 Water transfer film companies must have a culture. There are almost three periods for culture to take effect. First of all, the period of awareness. This is the time when the members of the water transfer film company are aware of the new values. It is manifested in the recognition of the importance of the new values and a clear understanding of the company's new concept system. It may not be easy for the personnel to do it, but they must be familiar and expected to practice. Second, the trial period. This is the period when personnel accept the corporate value model of water transfer film and believe that the company's value model is worth pursuing. There must be rule guarantees and KPIs in the trial process, and a culture without assessment is often impossible to implement. Third, the habitual period. Most of the members of the water transfer film enterprise gradually began to act naturally and inadvertently according to the shared values, and the rules and agreements have become psychological contracts in their hearts.

At this time, you must be linked to money. If you don't link to money, you won't be able to get a strong guarantee. Each water transfer film company has its own cultural spirit: those past joys, tears, hardships, hard work, unity, success and failure are the DNA of the company culture; those spirits that help the company survive and continue to develop are all cultures The essence of culture; for water transfer film companies, culture is not entirely about manufacturing, but more about searching, refining and amplifying.
Application range of water transfer film: automotive supplies: instrument panels, control panels, tissue boxes, cup holders, disk holders, rear view mirror frames, operating handles, car locks, etc.; electronic products: telephones, pagers, stereos, remote controls, etc. Mouse, clock and other room supplies: sofas, coffee tables, cabinets, chandeliers, ashtrays, vases, display containers, etc.