Water transfer printing technology introduces the biggest advantages of water transfer printing processing
Author: Site Editor Publish Time: 2021-05-10 Origin: Site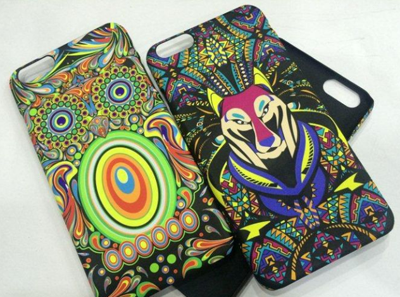 Water transfer printing is an emerging environmentally friendly printing product, which can transfer images and texts to some three-dimensional, complex products. Water transfer printing technology is a kind of printing that uses water pressure to hydrolyze the transfer paper/plastic film with color patterns.

As people's requirements for product packaging and decoration increase, the use of water transfer printing is becoming more and more extensive. The principle of indirect printing and the perfect printing effect have solved the problems of surface decoration of many products, and are mainly used for the transfer of various types of ceramics and cellophane.
The specially processed polymer film is printed on the texture and placed flat on the transfer machine. Using the principle of water pressure, the color texture is uniformly transferred to the surface of the product. After cleaning and drying, the protective paint will present a new visual effect. Water transfer printing
The biggest advantage of the water transfer process is that it can form a seamless layer of simulated natural or other desired texture colors on products with complex concave and convex appearances. It is aimed at general traditional printing such as thermal transfer, The new transfer process developed by the research of the complex modeling and dead angle problems that cannot be overcome by pad printing, silk screen printing, surface coating and other processes, its adhesion effect is not affected by the product material, which can significantly increase the added value of the product.
The substrate for water transfer printing can be a plastic film, or it can be directly printed, and it can be transferred to the substrate through mature printing, and the graphics and text can be transferred to the substrate.