What are the advantages and disadvantages of water transfer printing skills?
Author: Site Editor Publish Time: 2021-05-14 Origin: Site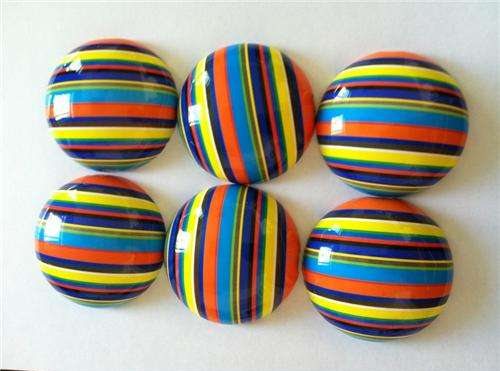 Water transfer technology is the latest digital imaging technology that surpasses any printing technology. It is a special paper and special environmentally friendly ink made of nano-materials to print pictures on any solid medium. Its biggest technical advantage is that it does not require special The equipment is not restricted by the medium, does not require special consumables, and does not require high temperature heating.

As long as you have a picture input tool (scanner or digital camera), a drawing tool (computer), a picture output tool (inkjet printer), plus water transfer ink, water transfer paper, you can print on any solid object, Print any picture on any curved surface as you want, with bright colors and absolute photo quality.
Small investment, quick to get started, easy to operate, applicable to all fields. You only need to buy water transfer printing supplies to learn all the skills.
What are the advantages and disadvantages of water transfer printing skills?
Strengths:
(1) Beauty: You can transfer arbitrary natural textures, photos, and graphics files on the product, so that the product has the color of the scenery you want.
(2) Innovation: Water transfer printing technology can overcome the problems of messy shapes and dead corners that cannot be produced by general traditional printing and thermal transfer, pad printing, screen printing, and surface coating.
(3) Versatility: suitable for surface printing of hardware, plastics, leather, glass, ceramics, wood and other products (cloth and paper are not applicable). Because of its beauty, versatility and innovation, it has a value-added effect on the processed products.
(4)Individualization: do whatever you want, I shape and shape, and any picture can be planned by you.
(5) High efficiency: No need to make a plate, directly print out the picture, and transfer immediately (the whole process can be completed in only 30 minutes, which is most suitable for proofing).
(6) Superiority: fast proofing, curved surface printing, personalized color drawing and non-paper and cloth printed matter with small volume and many pictures.
Disadvantages: Water transfer printing skills also have limitations, that is, its transfer graphics are easily deformed, which is related to the shape of the product and also related to the nature of the water transfer film itself. At the same time, the price is higher, and the more complicated the process, the higher the price.