What are the advantages and disadvantages of water transfer technology?
Author: Site Editor Publish Time: 2021-05-14 Origin: Site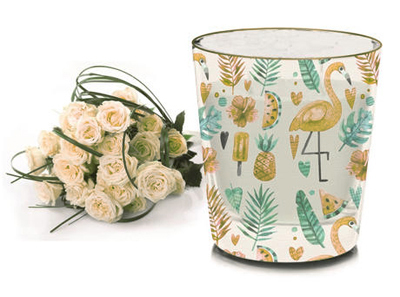 Water transfer printing technology is a kind of printing that uses water pressure to hydrolyze the transfer paper/plastic film with color patterns.

As people's requirements for product packaging and decoration increase, the use of water transfer printing has become more and more extensive.
The principle of indirect printing and the perfect printing effect have solved the problems of surface decoration of many products, and are mainly used for the transfer of various types of ceramics and cellophane.
What are the advantages and disadvantages of water transfer printing technology?
Water transfer printing is commonly known as colored painting simulation technology, it has two very important characteristics
1. Basically not subject to any product restrictions, especially those that are particularly complex or large in area can be subjected to water transfer printing.
2. It is a very high degree of simulation technology. The product after water transfer processing can add color to the product, increase the added value of the product, be beautiful and have a high degree of camouflage, let's talk about the water transfer technology.
Aesthetics: You can transfer any natural texture, photos, and graphics files to the product, so that the product has the color of the scenery you want.
Innovative: Water transfer printing technology can overcome the problems of complex shapes and dead corners that cannot be produced by general traditional printing and thermal transfer, pad printing, screen printing, and surface coating.
Wide practicability: suitable for surface printing of hardware, plastics, leather, glass, ceramics, wood and other products (cloth and paper are not applicable). Because of its aesthetics, versatility and innovation, it has a value-added effect on the processed products.
Personalization: Do whatever you want, I shape my shape, design any pattern as you like, and the designed pattern can be printed on the product.