What is the importance of water transfer technology in plastic printing?
Author: Site Editor Publish Time: 2021-05-17 Origin: Site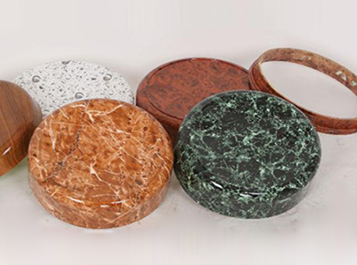 What is the importance of water transfer technology in plastic printing? Plastic products have the characteristics of light texture, excellent performance and easy mass production. It has become an indispensable material for economic construction and people's daily life. Due to the increasing use of plastics, the requirements for surface filling are getting higher and higher. The decorative effect obtained by the plastic dyeing process can no longer meet people's requirements.

For this reason, the concept of secondary processing of plastic surface is proposed, which is to further improve the appearance, feel and other properties of plastic products through secondary processing. Surface printing of plastic products is one of the important processes. Traditional plastic surface printing and finishing are mainly done by flexographic gravure and screen printing. It has the characteristics of low cost, simple process and large copy volume, which are widely used in various plastic products water transfer processing fields.
Among them, water transfer printing technology is a new technology that combines printing and coating. It uses the effect of water to transfer printing on the surface of the product.
This technology not only inherits the advantages of traditional printing technology, but also exerts the advantages of transfer technology. It can not only print on flat objects but also can print on three-dimensional curved objects. It is suitable for various complex shapes and can overcome any dead corners. It solves complex modeling products. The overall printing problem on the surface can change the texture of the surface of the material, which greatly increases the added value of the product.
Because the water transfer technology can transfer the pattern printed on the plane as a whole and is often used in the printing of curved objects, it is also called curved surface coating technology or three-dimensional coating transfer technology. At present, this technology is increasingly being loved by the processing industry and consumers and is widely used in industries such as automobiles, electronic products, decorative articles, daily-use products, and indoor building materials.