What is water transfer printing technology and how to use water transfer printing?
Author: Site Editor Publish Time: 2021-05-17 Origin: Site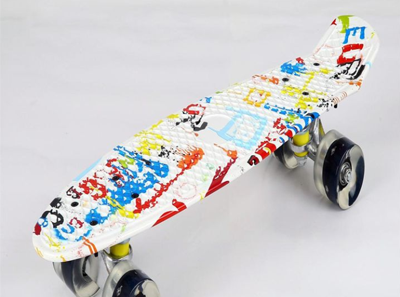 Water transfer printing technology is the latest digital imaging technology that surpasses any printing technology.

Water transfer printing technology is the use of special paper and special environmentally friendly ink made of nano materials to print images on any solid medium. Its biggest technical advantage is that it does not require special equipment, is not limited by the medium, and does not require special consumables. Need high temperature heating, as long as you have image input tools (scanner or digital camera), drawing tools (computer), image output tools (inkjet printer), plus water transfer ink, water transfer paper, you can use any Print any images on solid objects and any curved surfaces at will. The images are colorful, with absolute photo quality, small investment, quick to get started, easy to operate, and are suitable for all fields. As long as you buy water transfer consumables, you can learn all the techniques.
The use method of water transfer, sublimation heat transfer refers to printing the sublimation transfer ink on paper (or plastic film) by offset printing or gravure printing machine, and then overlay the printed paper (or film) with the fabric When heated and pressurized together, the dyes on the paper (or film) are sublimated and transferred to the fabric in the gas phase, such as sportswear, packaging bags, non-woven fabrics, swimwear, cultural shirts, etc. In addition to fabrics, it can also be transferred to ceramics (such as cups, plates, tiles), wood, chemical fiber, glass, plastic and metal products (the surface needs to be coated with acrylic drying paint). Its main feature is that the transfer image is bright in color, rich in layers, and the effect is comparable to printing. The difference from printing is that the dye in the transfer ink is sublimated by heat, penetrates into the molecular structure of the object, and forms a bright image after sublimation. The image will not fall off, crack and fade, and is resistant to sunlight, so sublimation heat transfer products have the advantage of being more durable.