Which is better for T-shirt printing? Water transfer, thermal transfer, or digital printing? How about the quality?
Author: Site Editor Publish Time: 2021-05-17 Origin: Site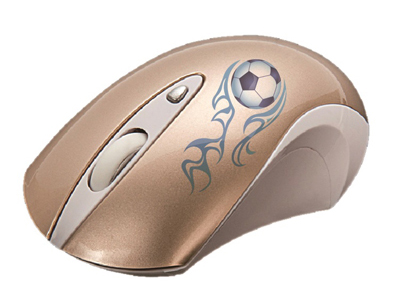 In the clothing customization industry, for small batch customization, the commonly used printing processes mainly include the following:

1. The heat transfer process is light-resistant, water-washable, and has strong color fastness. It can be exposed to sunlight for a long time without deformation or discoloration. It has very rich color expression and can be used to make pictures of people (only light colors). Heat transfer), small text, letters, corporate LOGO and other high-definition, complex patterns, dark colors have a 6-pixel stroke, light colors have a 12-pixel stroke, will not change the path of the original image, heat transfer production process More, it takes a long time.
2. Film process can be achieved in any color, with bright colors, high elasticity of patterns, stretchability, soft hand feeling, smooth surface, and will not change the path of the original image, because each color of the film must correspond to a board, so the film The color of the pattern is not too much, usually the pattern below 3 colors, the monochromatic film process does not have a stroke, the color film has a 2-pixel stroke, and some special effects patterns, such as (metal hot stamping, hot silver, etc.) Sensitive patterns, as well as special patterns such as luminous, reflective, flashing, etc.) are all made by film technology.
3. The heat transfer cutting film process has strong color expression, character patterns, photos and other high-definition images can be perfectly displayed. It has a touch feel, washable, anti-sun, and smooth surface, but the path will be changed to smooth with stroke filling. The light color has a stroke of 20 pixels, and the dark color has a stroke of 6 pixels. The operation of uncovering irregular patterns is relatively complicated, so the heat transfer cutting film process is suitable for some variables and single-piece orders that are smaller than 5 pieces. Groups and individual pieces.
4. Digital technology has a wide color gamut, bright colors, high precision, delicate images, and soft hand feeling. The principle of digital printing technology makes its products break the traditional production of color and flower back length restrictions, which can enable textile fabrics to achieve high-end printing. The printing and dyeing effect has broken through the limitation of color registration of traditional textile printing and dyeing patterns. Especially in the printing of high-precision patterns such as color gradients and moiré patterns, digital printing has unparalleled advantages in technology. Without changing the path of the original drawing, pure machine operation, high production efficiency, suitable for mass production.
5. The water slurry process has good air permeability, and the pattern printed on the clothes will not have a gum feeling or feel. Its working principle is similar to dyeing. The difference is that a certain area of the fabric is "dyed" into a flower position. The color you need, and the color fastness of the flower position is very good, the color can be controlled, and the fluorescent color pattern can be made without changing the original image path. The limitation of water slurry printing is that it cannot be applied to all dark fabrics that exceed the printing color, and can only be used for patterns with a solid color below 3 colors. Black water slurry can be printed on other colored fabrics except black.